Meet the cookie that fires on all cylinders! This delicious treat is packed with superfoods to get you through meetings, workouts, and mad dashes to store to stock up on more. Trust us – once you've tasted these cookies, you won't want to be without them!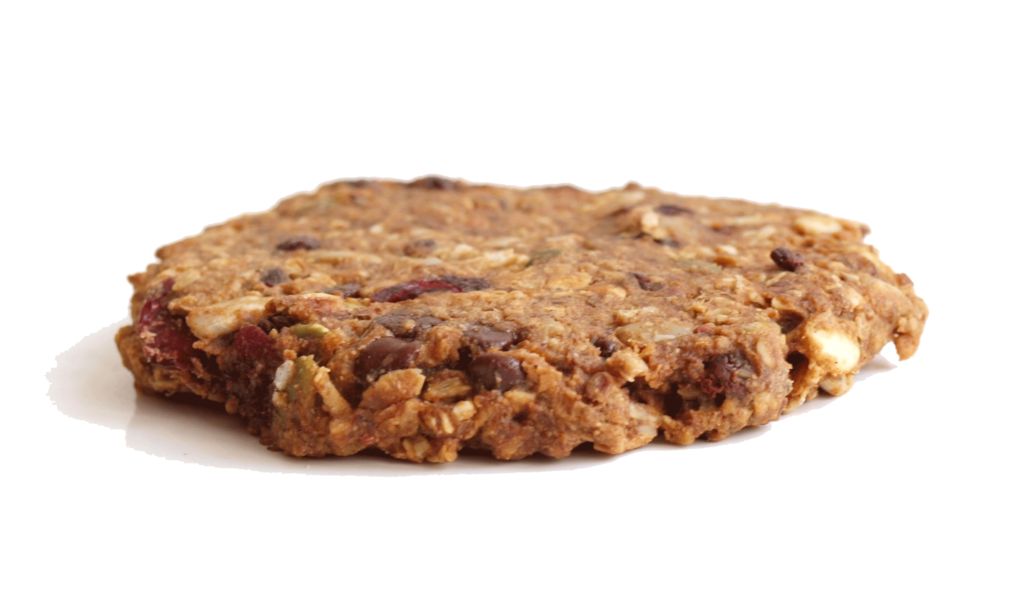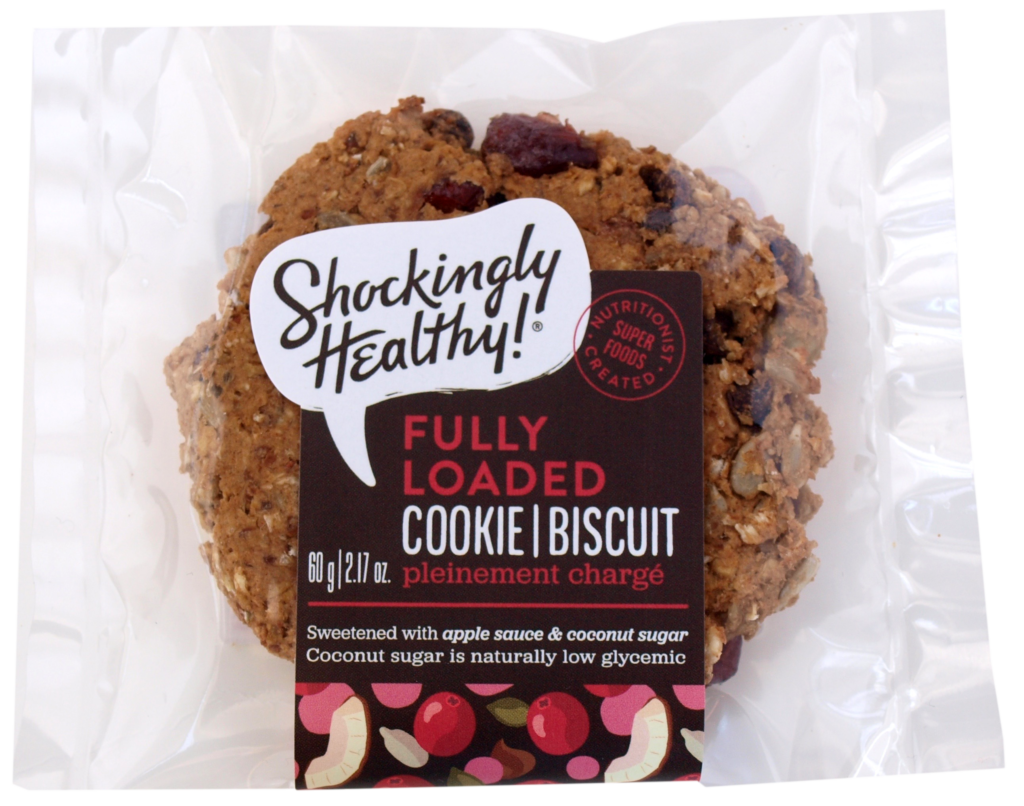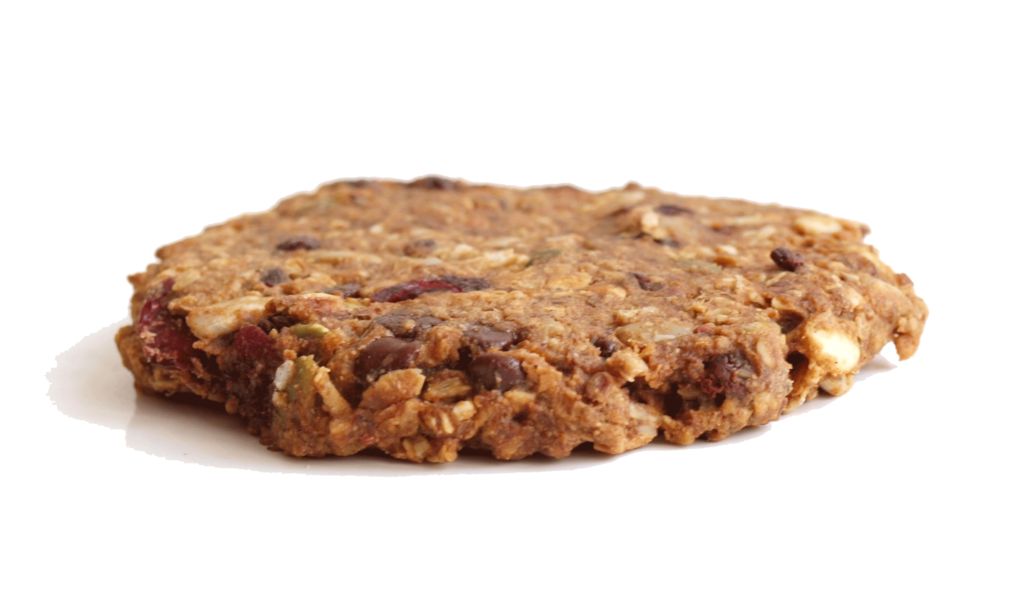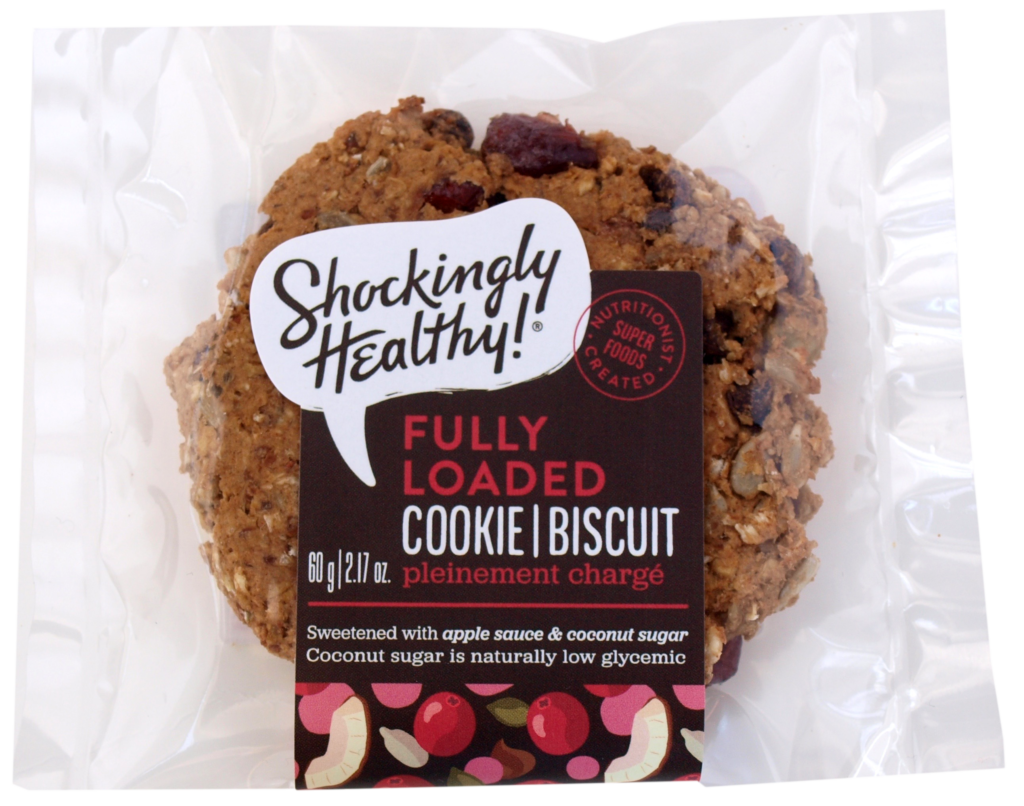 oat flour, unsweetened apple sauce, water, oat flakes, sunflower seeds, semi-sweet chocolate chips, coconut sugar, dried cranberries, pumpkin seeds, ground flaxseed, unsweetened shredded coconut, coconut oil, vanilla, cinnamon, sea salt.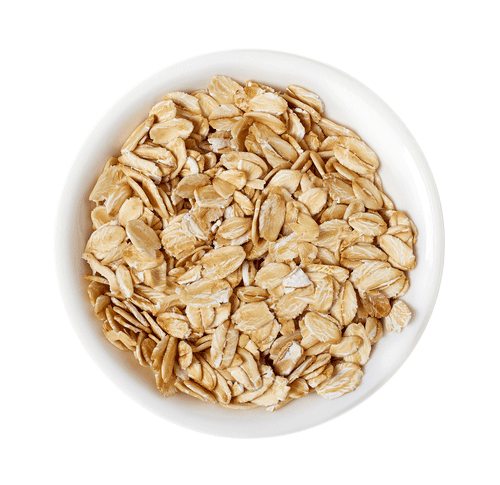 An excellent source of fiber, keeping you feeling fuller longer. Help promote the growth of healthy bacteria in the gut, as well as keeping blood sugar levels stable. Our are always Canadian!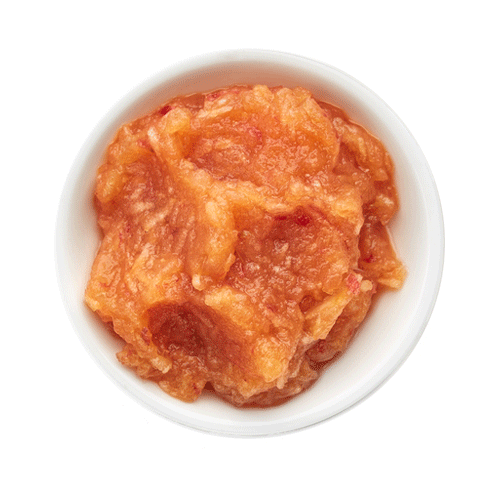 A low calorie sweetener, and an excellent source of dietary fibre and vitamin C.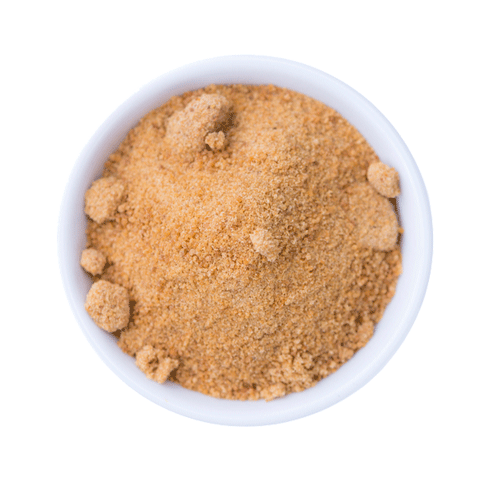 Low glycemic, and contains a B vitamin called inositol – a mood booster.  Coconut sugar also contains trace amounts of vitamins & minerals like nitrogen, phosphorous, magnesium and copper, and has no chemical additives or artificial ingredients. A more sustainably sourced sweetener than cane sugar.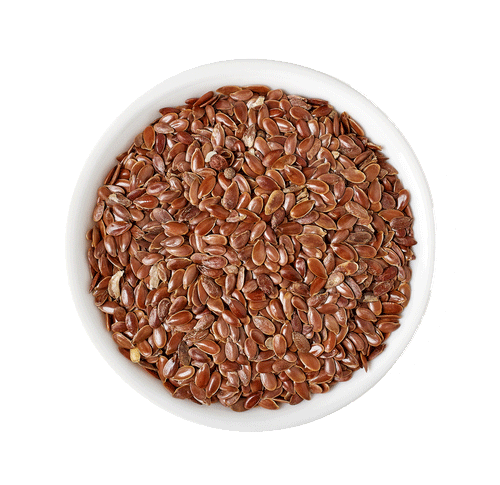 A source of Omega 3 Fatty Acids, which are great for brain power. An excellent low carbohydrate source of fibre, iron, calcium & magnesium.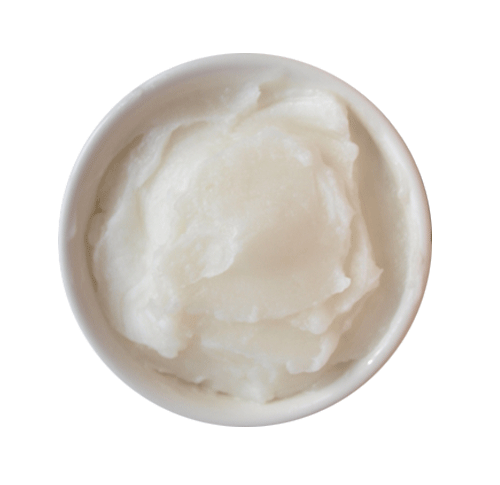 Helps give you beautiful hair and skin. Contains medium-chain triglycerides (MCTS) that are easily burned for fuel. Naturally antimicrobial and antibacterial.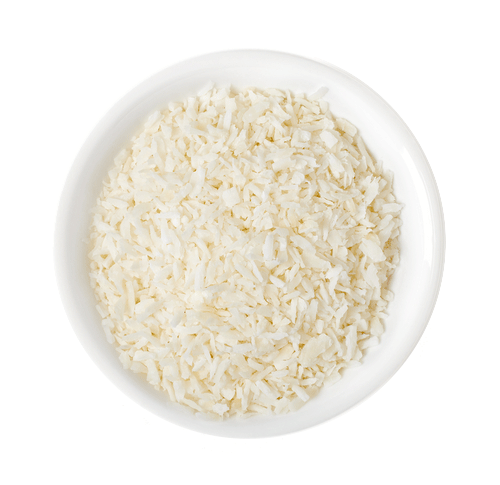 A great source of fibre. Coconut also helps maintain healthy cholesterol levels, & offers neuroprotective benefits.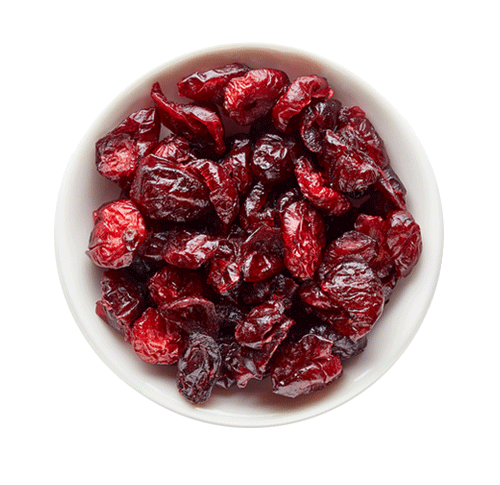 These nutritional winners are packed with vitamin C, fibre and antioxidants. They also contain  anti-inflammatory properties.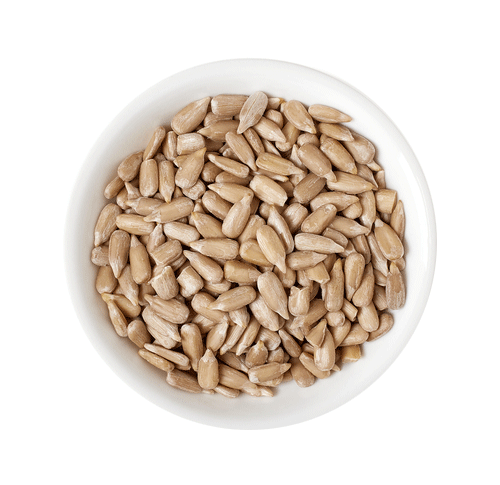 An good source of vitamin E and selenium, both of which help strengthen the immune system. Sunflower seeds also contain linoleic acid, which helps prevent plaque formation in the body and supporting healthy cholesterol levels.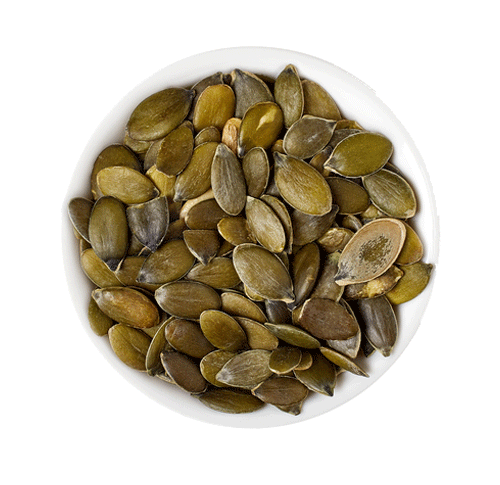 An excellent source of L-Tryptophan, which can help reduce symptoms of anxiety. Pumpkin seeds also contain lignans, which have been shown to reduce cell damage and aid in disease prevention.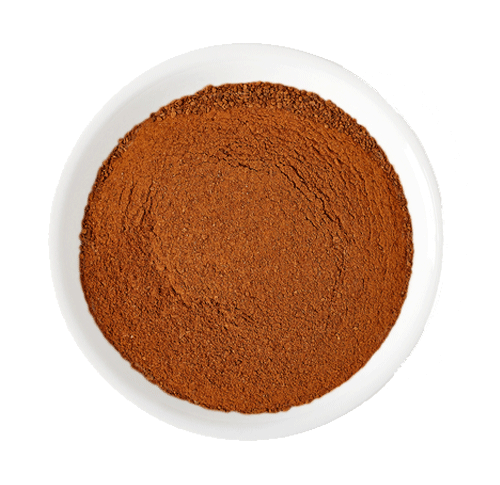 Rich in antioxidants, and helps lower blood sugar. Protects against neurodegenerative disease.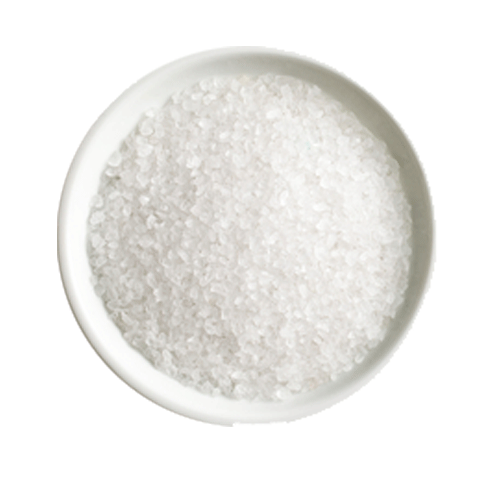 A powerful anti-inflammatory and a natural source of electrolytes. Helps maintain healthy blood pressure and blood sugar.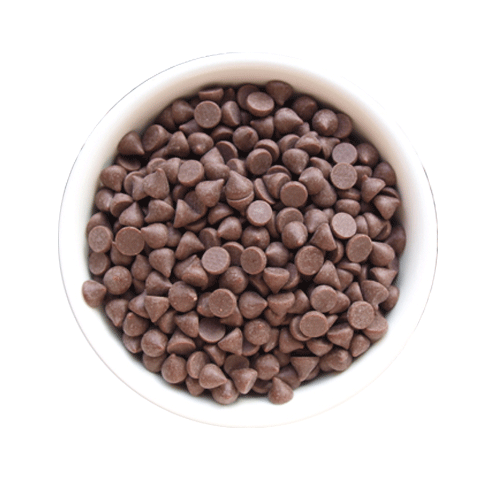 A source of magnesium, which helps relax nerves and relieve tension. Dark chocolate also promotes blood flow and fuels brain power.