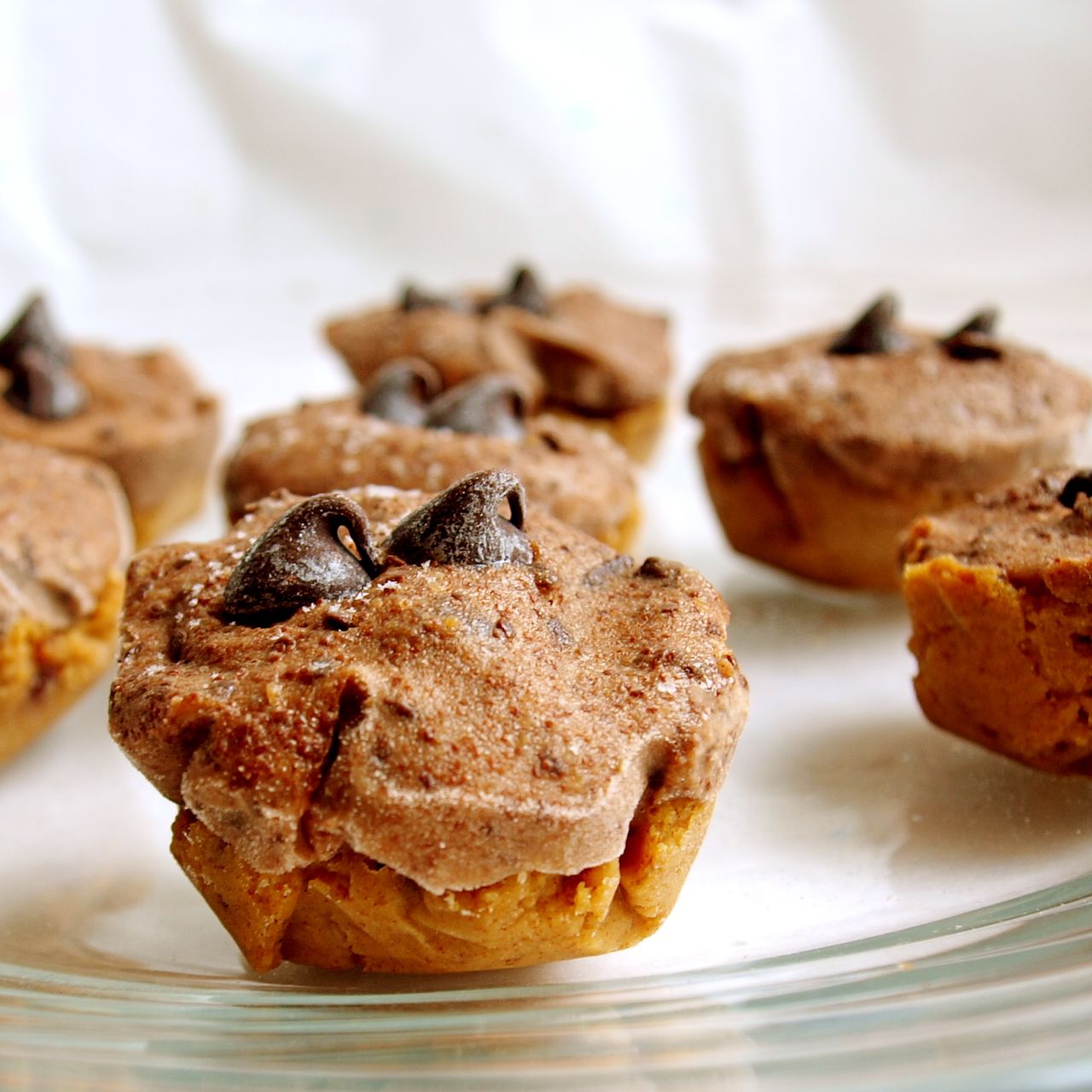 I figured it was time to test out the healthy substitutions I've been into lately with a frozen dessert! I've used chickpeas (instead of flour) and dates (instead of sugar). Elvis was known for his love of peanut butter and banana.  In this recipe the banana is pretending to be ice cream cake.  As a lover of raw-cookie dough, I am very happy with how this guilt-free version turned out.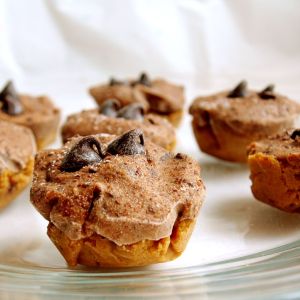 I was definitely inspired by Chocolate Covered Katie with these, and I adapted her raw cookie dough recipe.  Her version has no dates, so check that out, if you don't have dates on hand or are looking for an alternative for Layer #1.
These are about the size of a two-bite brownie, made in a mini muffin pan.  If you don't have a mini muffin pan, you could definitely make this into a frozen cake, or into bite-sized desserts using an ice cube tray. Because this is a no-bake dessert, you can put into whatever mold/pan you want, and not worry about altering the baking time!
Layer 1:
2 cups chickpeas (rinsed and drained)
1 cup pitted dates
4 tbsp peanut butter
Blend all ingredients in the food processor until you achieve a dough like texture.
I lined a 12-mini muffin tin with parchment (cut up squares for each cup), and then pressed the dough in.  You can line (or grease) whatever mold or pan you want to put them in.
Place in freezer while you work on layer #2
Layer 2:

1 cup frozen banana slices (take them out of the freezer a half our before use)
1/4 cup dark chocolate chips
blend banana in food processor until you achieve an ice creamy texture, a thick puree
add in chocolate chips and continue to blend (you can leave out chocolate chips if you want this to be entirely sugar free)
When your mixture is relatively rich but smooth, pour or spoon it on top of layer #1
garnish with chocolate chips!
return to freezer for a couple of hours (longer if you used a larger pan and make one cake)
Why are these good for you?
These are a pretty well balanced snack/dessert, that will provide you with  protein, fiber, healthy fats, and some fruit! Now get to the kitchen and try them out!
What's your favorite ice cream flavor?