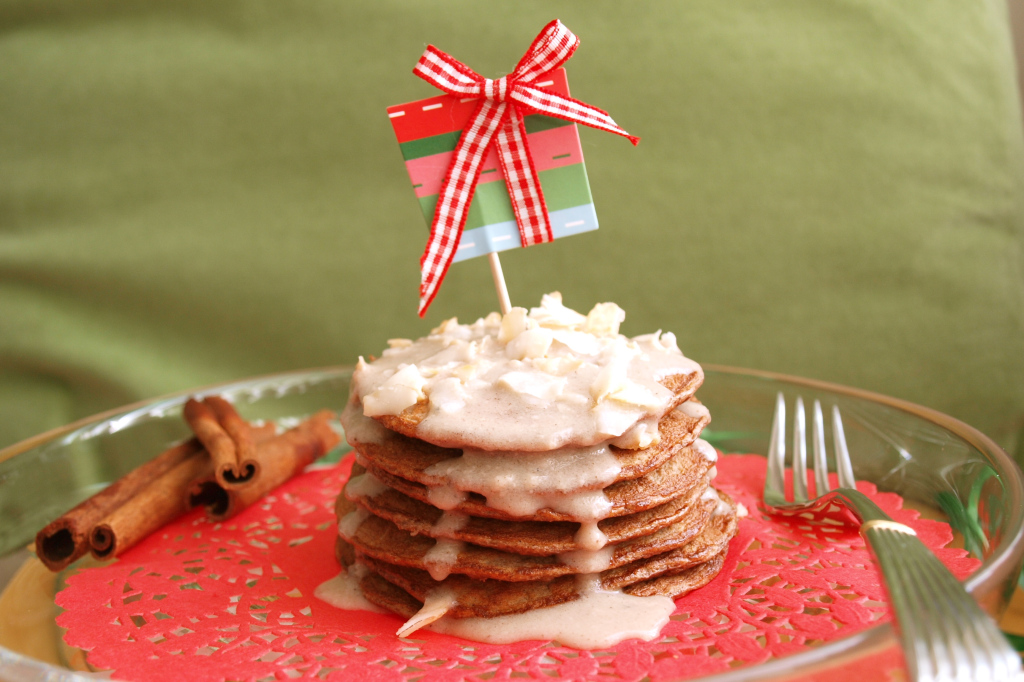 I was tempted to challenge myself to see how many different things I could make using egg nog.  Including the actual egg nog, which started out my holiday series, I have now made 4 egg nog recipes.  Yesterday I had eggnog cupcakes, recipes for single serving and a batch of 12.  And I'll all out of egg nog, and eggs!  However, I'm starting to think that there is no end to what I could make out of eggnog.  And it's such a delicious flavor, vanilla, cinnamon and nutmeg. Yum.  After tomorrow's post I will explore other flavors again. But for now, start the day holiday style with egg nog pancakes!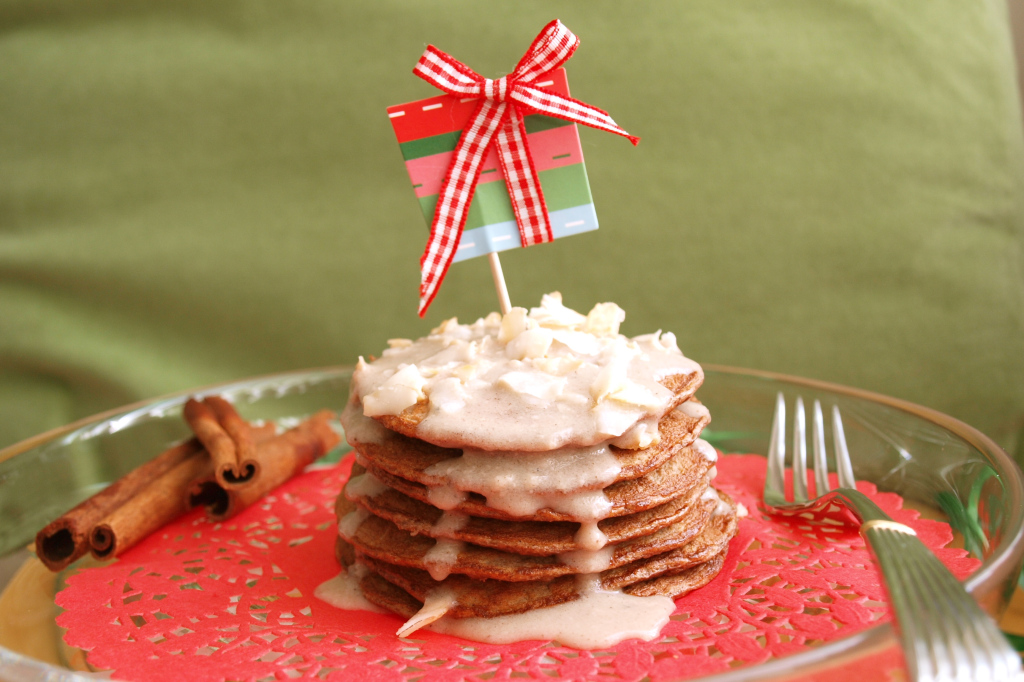 This recipe serves 4.
Ingredients:
1/2 cup spelt flour (or flour or choice)
1/4 cup quinoa flakes (or rolled oats, or more flour)
1.5 cups egg nog
2 T cinnamon
1.5 T vanilla
3 T agave (or honey, or syrup, or stevia–but if it's stevia use less)
3 eggs
1.5 cups egg whites
1 tsp baking powder
How to:
Preheat griddle/pan, and oil it
Combine all wet ingredients, and whisk together
Combine dry ingredients in a separate bowl
Gradually add the dry to the wet, whisking away
When the pan is heated, pour on the batter (I like to use a 1/8 cup measuring scoop to pour the batter to keep them all the same size)
Make your syrup!
Egg nog syrup ingredients:
1/4 cup egg nog
scant 1/4 cup syrup
splash of vanilla
Stir everything together, and serve over pancakes.  ENJOY.  I topped mine with toasted coconut, and a cupcake topper, just to make it extra fancy.  Why not?  I might have the urge to put cupcake toppers on everything now…  If you don't think it's egg nog overload, you can serve it with a glass of egg nog…maybe sneak in a shot of espresso too!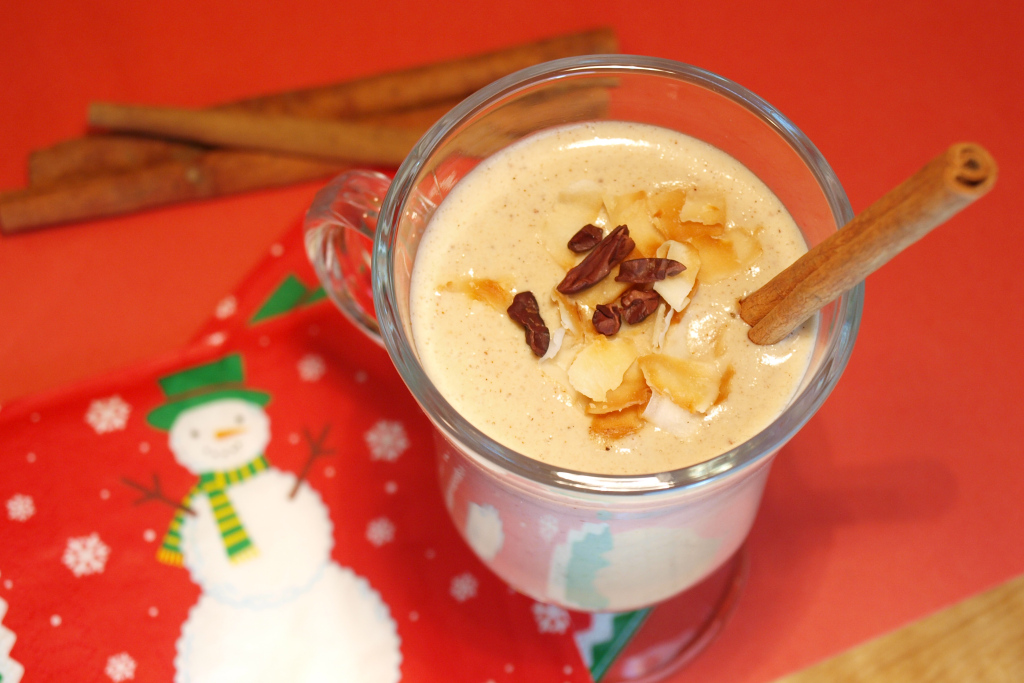 Here's another idea that is completely holiday worthy, that does not contain egg nog. It's a big recipe, so perfect if you need a lot of peanut butter chocolate goodness to go around.