I had a giant butternut squash sitting on my counter for a couple of weeks…finally I decided to tackle it. I made fries!  The best part is that they're healthy…you can pretty much eat as many as you want! I think they're tastier than normal fries.
1-peel your squash and slice em up
2-season with sea salt (tossing in maple syrup works nicely too)
3-bake 40-50 minutes at 425, flipping them halfway through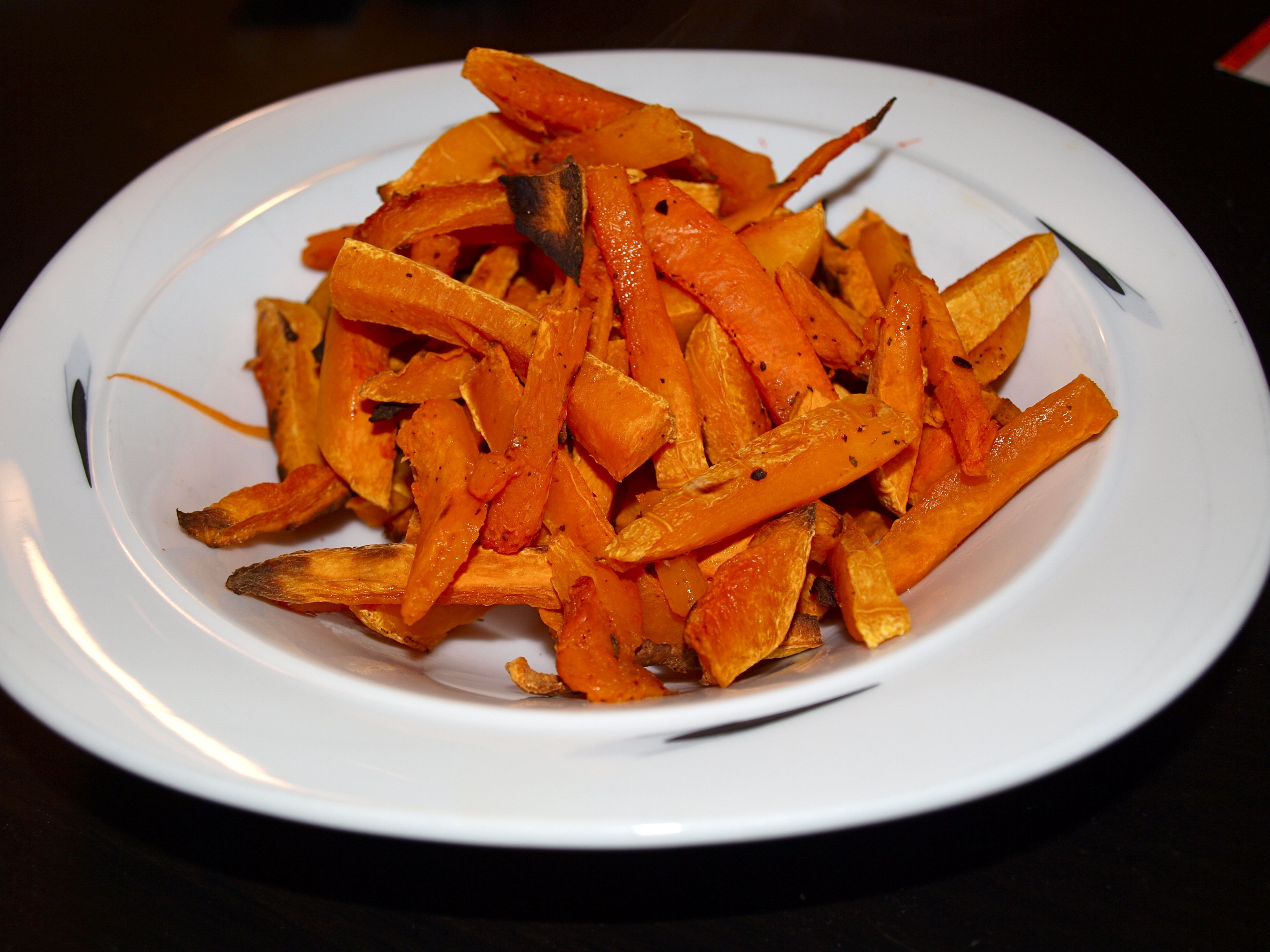 I'm not much of a ketchup person, so I made a dip myself.  The dip had to be healthy too, so I used Greek Yogurt instead of sour cream or mayo.  Greek Yogurt has a crazy amount of protein.  I added some maple syrup, and some balsamic vinegar.