What's exciting about these?
no sugar!
ingredients rich in fiber and protein
good for pre/post workout snack (or any other snack or dessert), small but powerful!
gluten free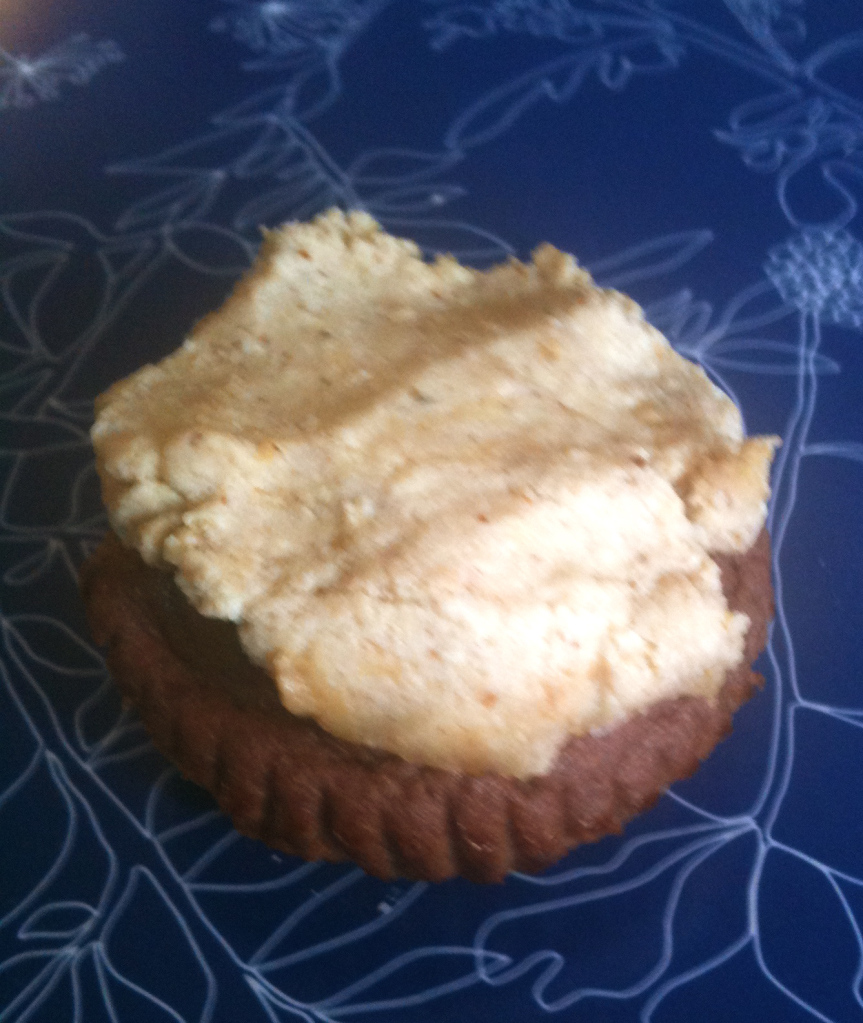 I wasn't sure what to call these. When I started making them, my intention was Healthy Red Velvet Cupcakes.  I planned on using a variety of substitutes, and making these out of superfoods.  The plan involved beets….and maybe white kidney beans, and some red food coloring. I have to say I was more concerned about the taste and the quality than the color..and I did plan on saving all of my food coloring for when I'm having people over.  Why waste the food coloring on just me and Cam?  Until I find somewhere to buy an industrial sized red food coloring, I figured I'd try natural dyes.
In the kitchen, I discovered that we had Red Kidney Beans.  Wow, so much natural redness!  Off I went, to puree and experiment.
Ingredients:
2/3 cup beets (I used cans, to save on the prep)
one 19 ounce can Red Kidney beans (or white, if you want a brighter color)
2 scoops chocolate protein powder (or vanilla, if you want to bring out red)
1/2 tsp. salt
1 tsp baking soda
3 tbsp cocoa powder
2 tsp. vanilla
1/2 cup unsweetened apple sauce
1/2 cup egg whites
2 tsp red food coloring (I couldn't resist, at the end)
Preheat over ton 350
Puree beets and beans.  This should take a few minutes.
add dates to food processor
mix together dry ingredients
add dry ingredients to food processor
mix together apple sauce and egg whites
slowly add mixture to food processor while it's on through feed tub
Bake for 20 minutes
This made 22 small but dense cupcakes. They're rich, a little sweet, but definitely not super sweet.
If you want to make this a serious dessert:
add 1/3 cup agave (lower glycemic index), or brown sugar (higher glycemic index)If you want to make them more RED VELVET-like:
use white beans
add a few more tablespoons of red food coloring (use your judgement, I have not mastered the art of using enough red food coloring for this)
get your hands on some chocolate extract.  This will allow you to add more chocolate flavor, without countering all your gorgeous red food coloring.
Lastly, the icing!  I almost forgot this, because I am not the biggest icing junkie.
This time I tried a recipe from an amazing blog I've discovered, Chocolate Covered Katie.
I used her icing, which is very guilt-free. I blended all this with my smoothie cup/immersion blender:
1/3 cup firm silken tofu
2 tbsp natural peanut butter
small pinch salt
1/2 tsp vanilla
1 pack stevia (add another if you want to make it super sweet)
I've made some yummy toppings out of ricotta and cream cheese blended, but I didn't have any around.  Katie's icing was a nice change!