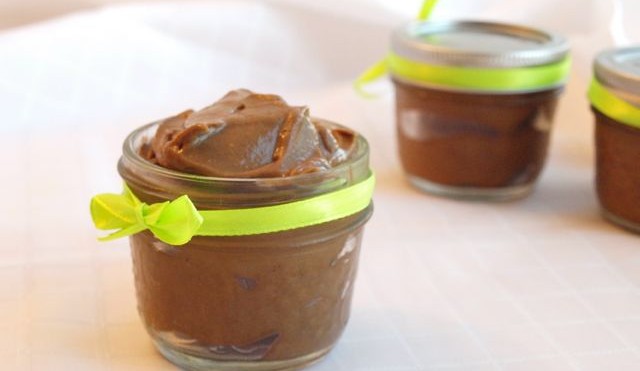 Depending on how much time you spend in the healthy food blogosphere avocado in a DESSERT might be foreign.  But think about how creamy avocado can be…that's where it's magic lies.
Not only is it great to throw some avocado into a smoothie for great creamy texture, and healthy fats, but you can make a delicious pudding!
Even though I really like this pudding a lot, it's one of those things I tend to make when I wind up with ripe avocados I haven't made a plan or time to eat yet.  It's really not so bad to end up with chocolate pudding in these instances!  It's also so quick to whip up, genuinely good for you.
With the change of the seasons, lots of people are getting the sniffles.  This dessert can help!
Because it's not cooked, you're getting the most health benefits from you cocoa powder.
If you use raw honey, that's healthy too (and antibacterial).
If you throw in some cayenne pepper that gives it a nice hit, and helps your circulation.
Not that you needed this many reasons to eat chocolate pudding.  Onto the recipe!

Spiced Chocolate Avocado Pudding
Ingredients
2 ripe avocados
1 ripe banana
1 teaspoon cinnamon
¼cup plus 2 tablespoons raw cocoa
⅔ cup raw honey (or regular)
3 tablespoons coconut oil
1 tbsp vanilla
pinch sea salt--and a bit more for topping each pudding
¼ teaspoon cayenne pepper (optional but awesome)
Instructions
Peel avocados and banana, and puree with all other ingredients. You can use a food processor or a high speed blender (I used the vitamix).
Give it a taste after you've blended it to make sure the sweetness level is to your liking-- you can always add more honey.
Grinding a little sea salt on top before serving really pops all the flavours and makes it sweet and salty! Enjoy!