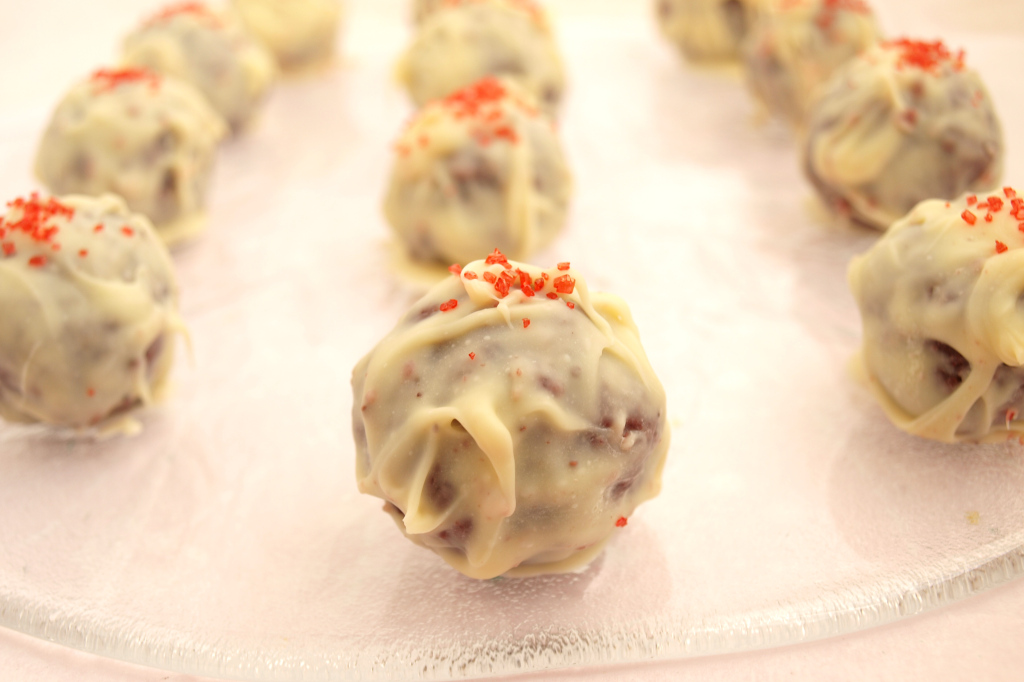 Truffle flavor number two.  All this truffle making made me wonder if I was just throwing this word around.  Here is Wikipedia's definition of truffle:
A chocolate truffle is a type of chocolate confectionery, traditionally made with a chocolate ganache center coated in chocolate or cocoa powder, usually in a spherical, conical, or curved shape. Other fillings may replace the ganache: cream, melted chocolate, caramel, nuts, almonds, berries, or other assorted sweet fruits, nougat, fudge, or toffee, mint, chocolate chips, marshmallow, and, popularly, liqueur. They are named for their resemblance to the truffle fungus.
Looks like there is no limit to what you can call a truffle, as long as it's coated in chocolate somehow! I am seeing a lot of truffles in this blog's future.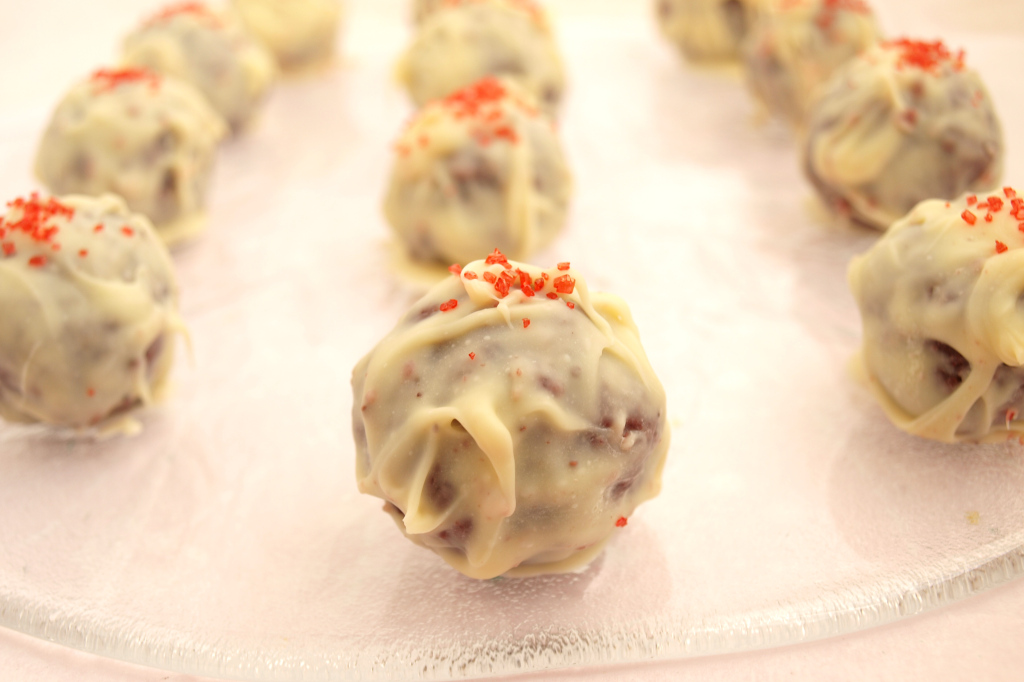 These truffles are equally yummy to yesterday's ginger coconut truffles.  These are a little sweeter, given that the outside is white, instead of dark chocolate.  They are very easy to put together!  Make all your last minute gifts truffles!  The grocery or bulk store has got to be more pleasant than the mall at this point in time.  Here is the recipe:
Ingredients:
1.5 cup flaked coconut (large flakes if possible)
1 cup dried cranberries
1 tbsp coconut oil
2 tbsp raw cacao nibs (optional)
15 drops Stevia (or sweetener to taste)
3 ounces (big squares) white baker's chocolate
How to:
In the food processor, put in coconut…and blend and blend and blend, until it turns into a butter.

Scrape down the sides every few minutes. You can let it go for 15-20 minutes
Add the cranberries into the mix about 10 minutes into the process

When it looks like it's not getting any creamier, add the coconut oil and stevia/sweetener

Pulse a little
blend a lot

Once it's well blended, transfer to  a bowl
Wash your hands!
Roll and press the mixture into truffle sized balls, and put them on a parchment lined plate or baking sheet
When you're done making your balls, put them in the freezer, they'll be a little easier to handle with the chocolate
Melt your chocolate!  I like to use a double broiler…careful not to burn it
When it's nice and melty, get the the balls out of the freezer, and remove bowl of chocolate.  Set yourself up with everything in a row on the counter.
Dip the balls in the chocolate one at a time.  You might want to use 2 metal spoons to help with your manoeuvering
When each one is well coated, gently transfer it to the parchment
When the batch is ready, move it to the fridge to let the chocolate set.
ENJOY!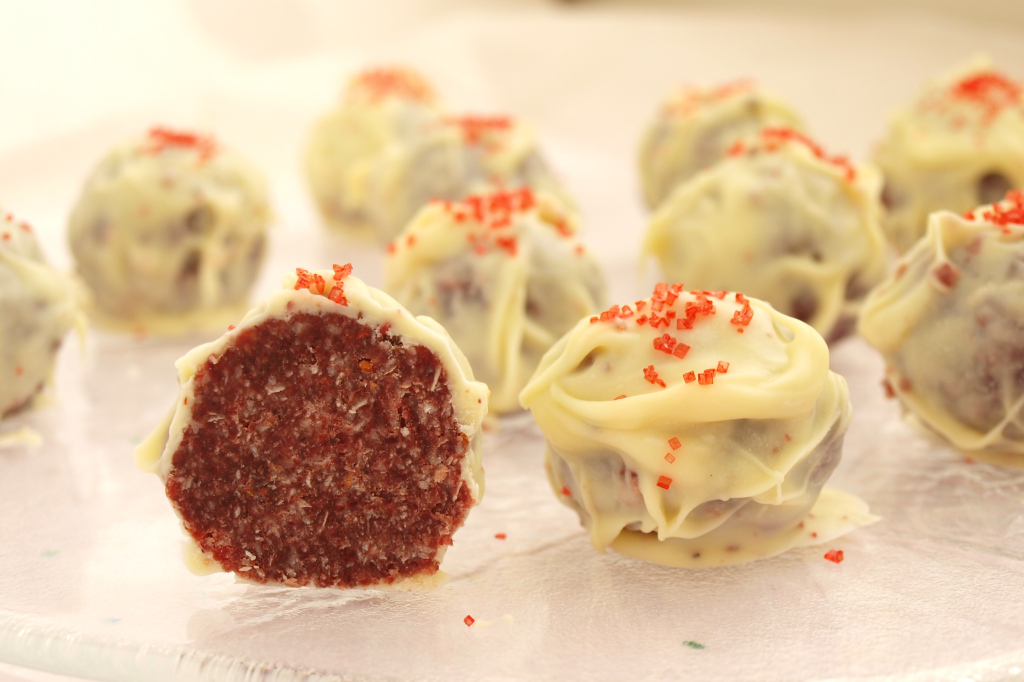 Christmas breakfast:  I will be posting my super fancy looking, but easy to make christmas breakfast tomorrow, but in case you're shopping today, pick up some mushrooms, a sweet onion, a loaf of bread, eggs, sundried tomatoes and goat cheese.
Other holiday breakfast ideas, that can be assembled in advance, and baked/reheated in the morning.
Chocolate orange french toast.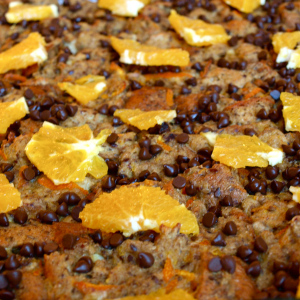 3 more baked french toasts:  Blueberry cheesecake, Super Quebecois (Apple Maple Swiss), and a second, more indulgent version of the Chocolate Orange