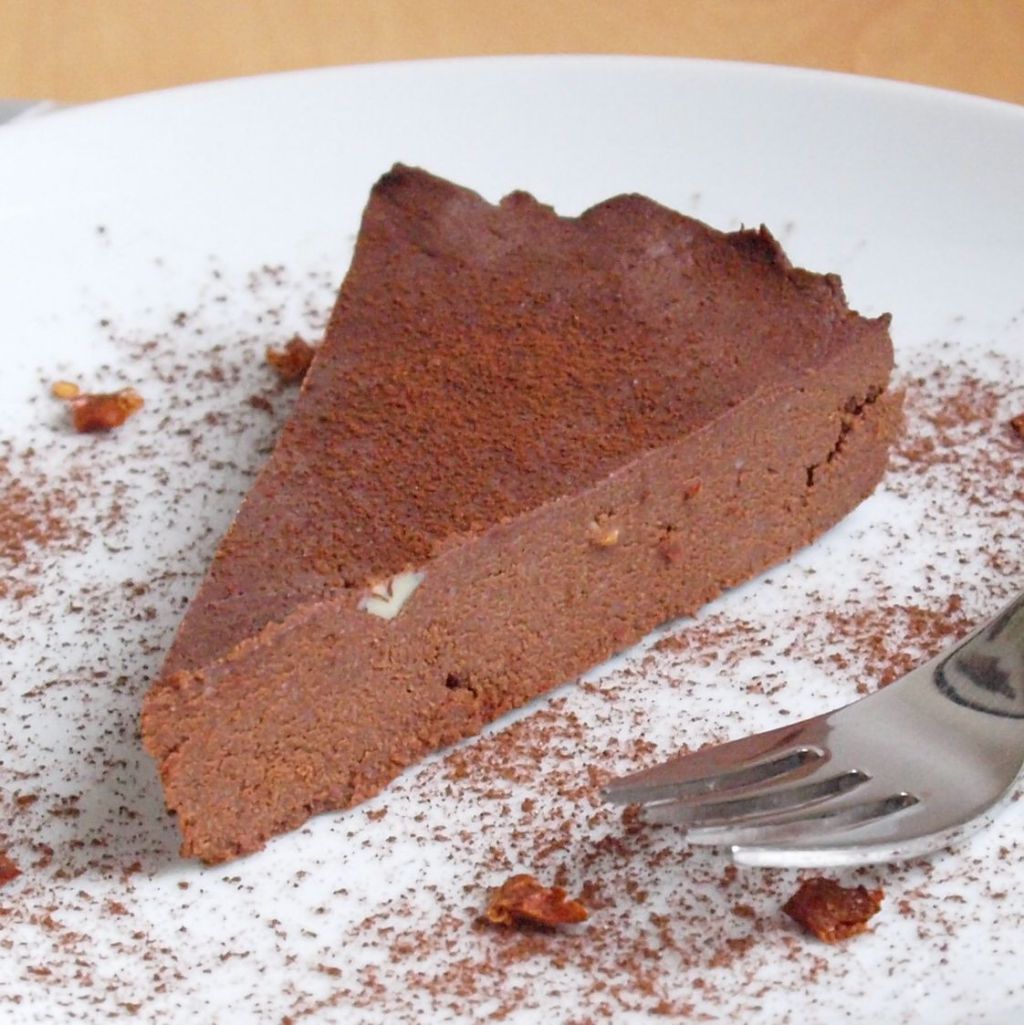 Today I am sharing a recipe that was created by Chocolate Covered Katie.  It's shockingly healthy, you will not believe what the main ingredient for this pie is. Check out her recipe here, for The Ultimate Chocolate Fudge Pie. She's quite the dessert blogger, and she posted this as her own birthday recipe, so I HAD to try it.
I did add my own little twist, by adding 3 dried chilis.   This gives the cake a bit of a kick. Just add them into the mixture before you blend it all.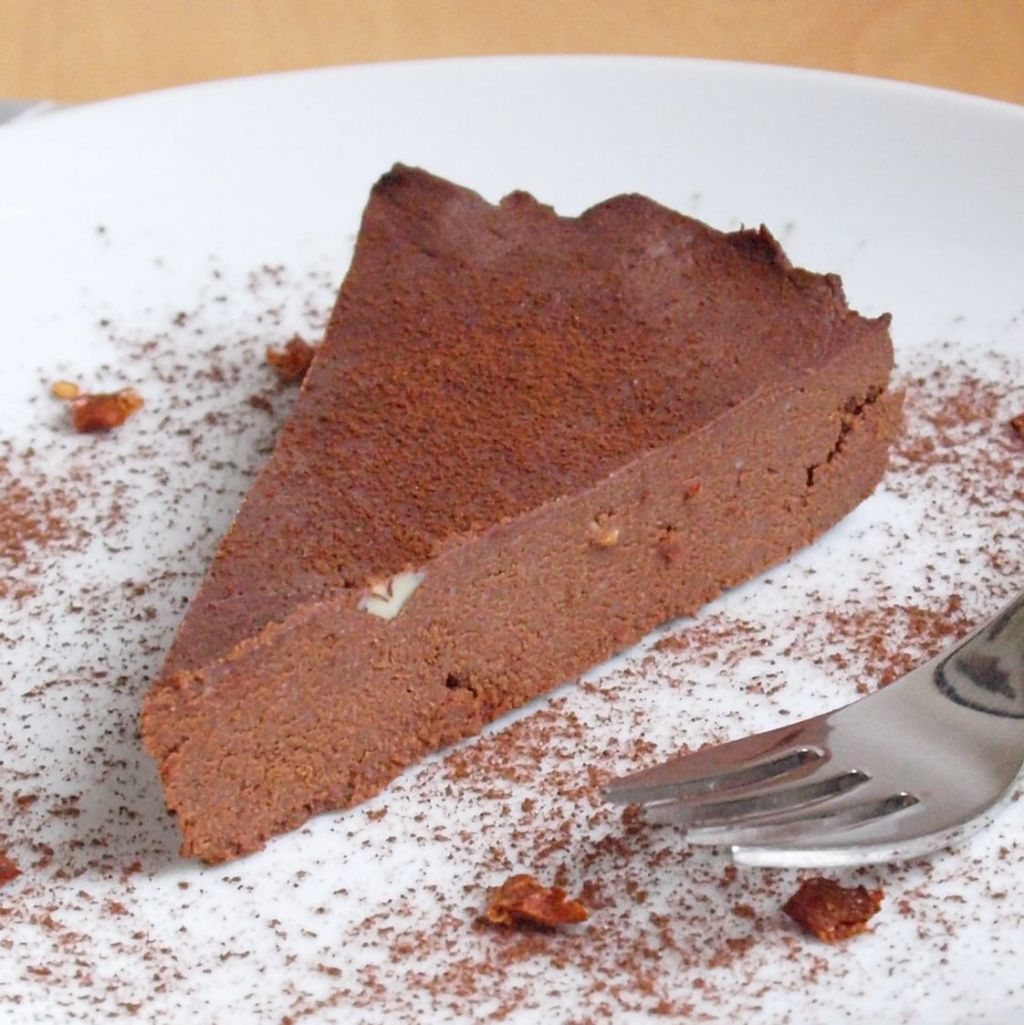 Do you like unique chocolate flavors?  The first time I tried chili with chocolate, it was in a Gelato.  My grandpa had ordered it…and was letting everyone taste his gelato without telling them that this chocolate had some kick to it.  He was sneaky like that! I think I've inherited that amusement with sneaky and surprising ingredients.