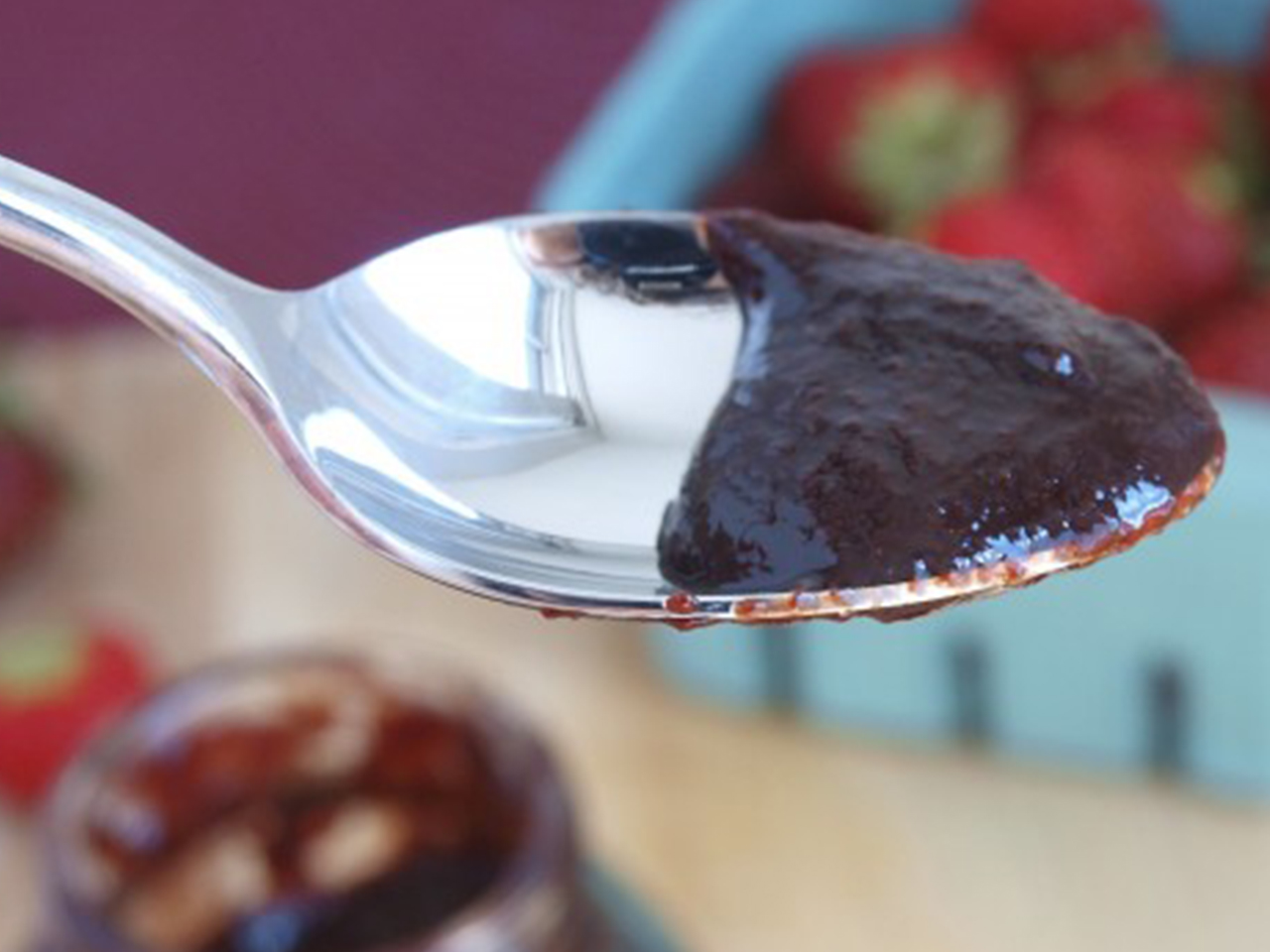 This stuff is amazing.  I-should-start-a-business-selling-this-amazing.  It is worth the time it takes to reduce the berries, and it's also worth all the strawberries it takes to make it in the first place!  It is PACKED with flavour.
You can slather this on anything.  It's great on savory things, and it's tart, but not so savory that you can't put it on sweet things either. We ate with scallops.  We also put it on pancakes.
I think it's my favorite sauce.  And it easy.

Strawberry Balsamic Reduction
Prep time:
Cook time:
Total time:
Ingredients
2 cups hulled strawberries
¾ cup balsamic vinegar
⅓ cup maple syrup
black pepper (optional)
Instructions
Puree strawberries and balsamic vinegar (I used a blender).
Pour into saucepan and bring to a simmer, continue simmering for about an hour, stirring frequently.
Stir the syrup in about 45 minute into the process.
Serve and enjoy, or cool, jar, and store in the fridge.
What would you put this on?