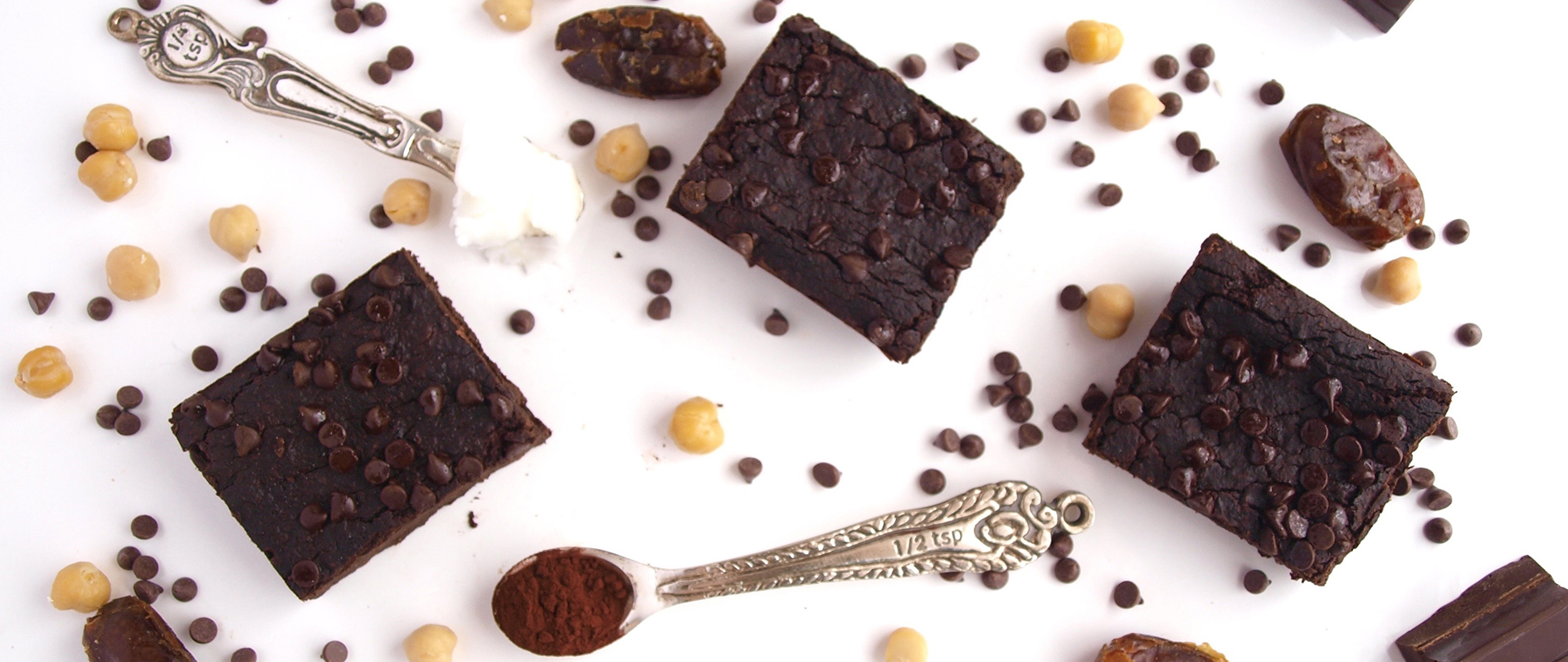 There's a reason that the Latin name for cacao means "food of the gods" – because nothing quite hits the spot like chocolate. That's why we've created what is surely one of the world's most decadent, exquisite and good-for-you Double Chocolate Brownies.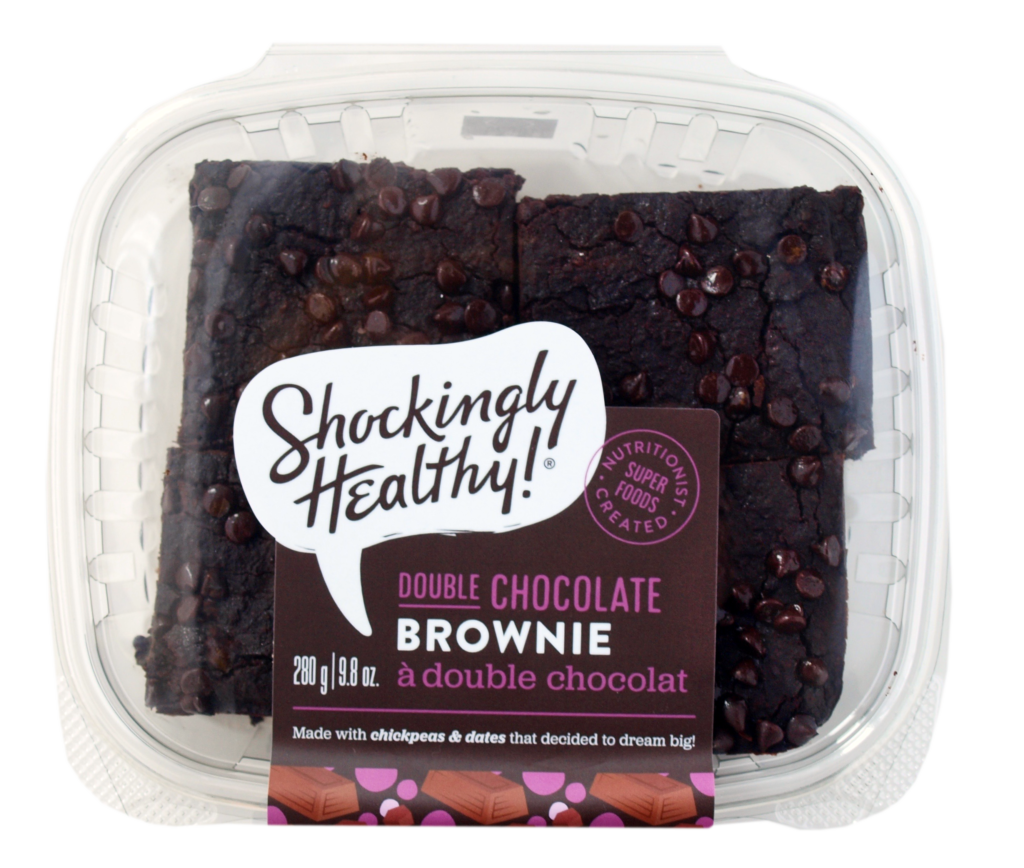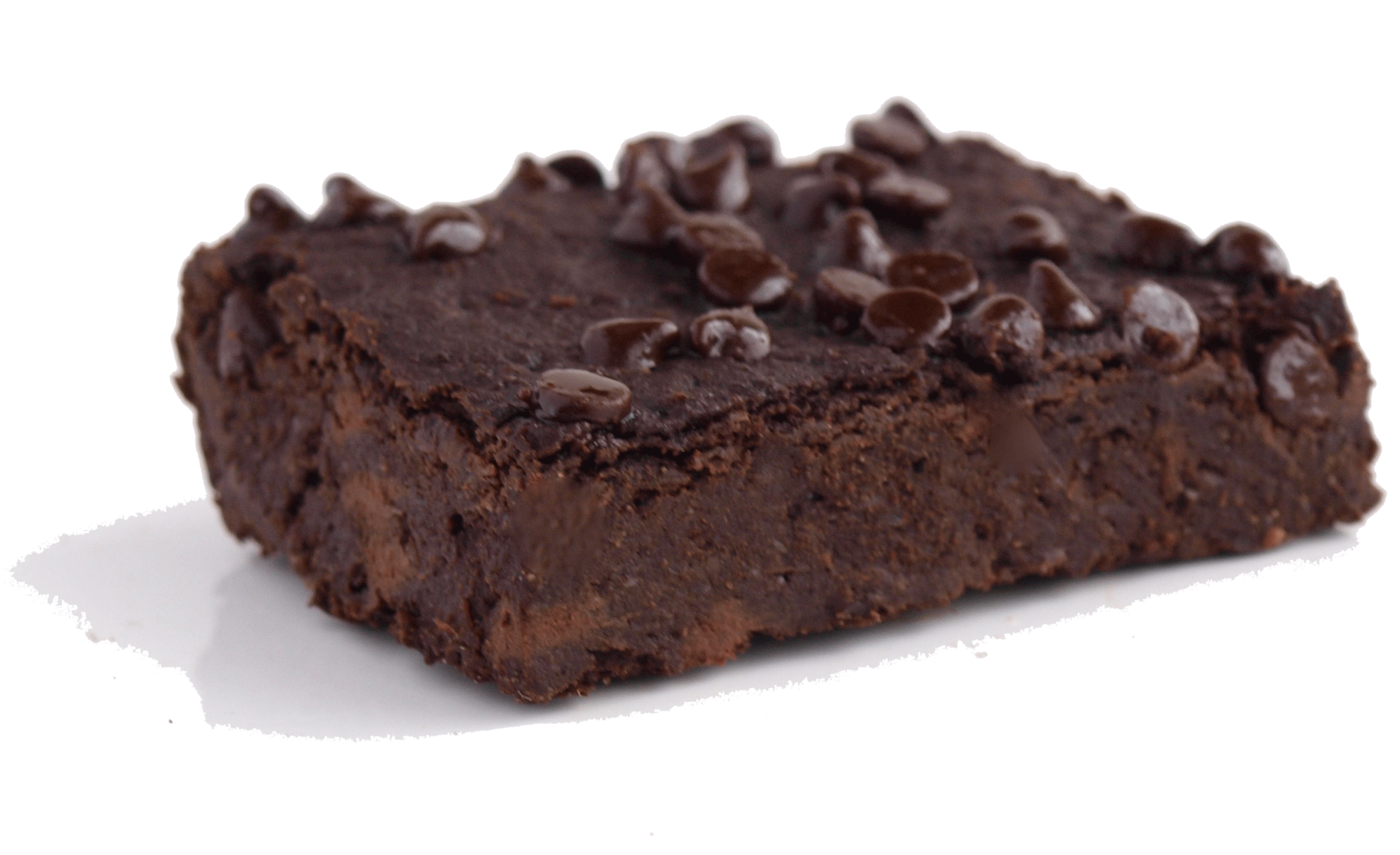 non-gmo chickpeas, water, dark chocolate chips, dates, almond milk, cocoa powder, organic coconut oil, ground flaxseed, sea salt.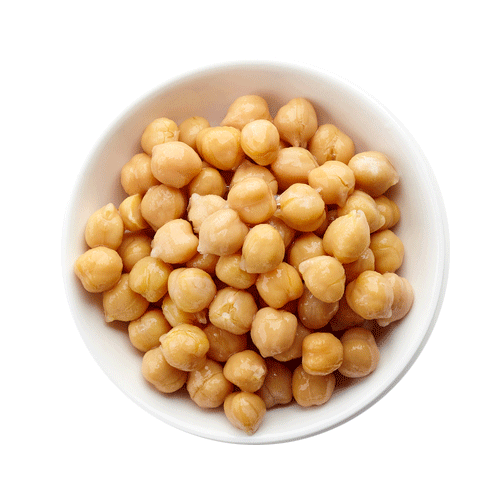 Rich in fibre and help with weight loss and blood sugar management. An amazing source of protein, iron and folate.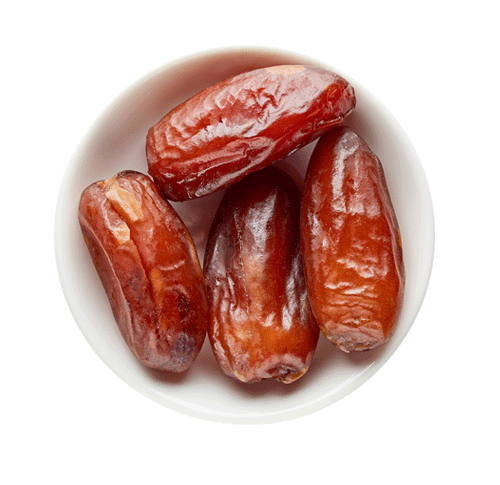 Our main sweetener. Rich in iron, fibre and antioxidants. Dates contain selenium, manganese and copper – all minerals that support bone health.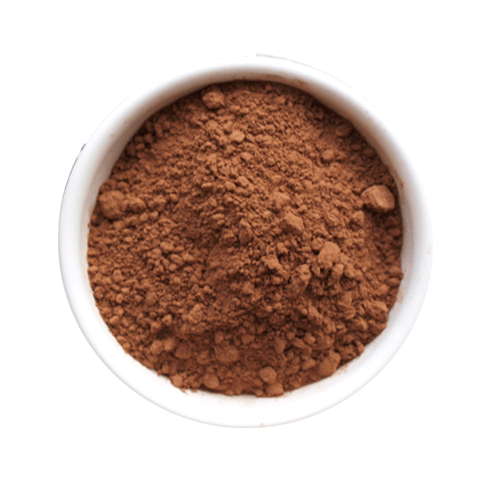 Rich in fibre, antioxidants and feel good chemicals. Cardioprotective, and contains flavanols that can help lower blood pressure.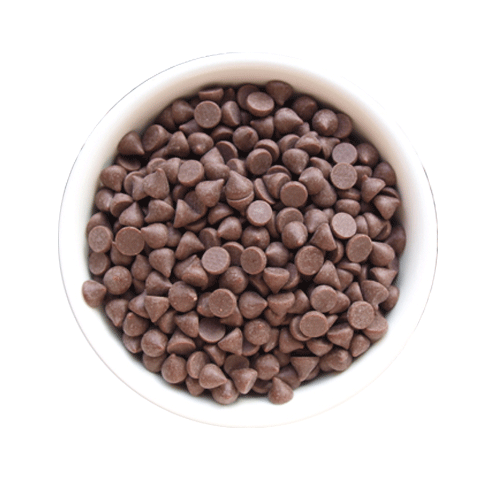 A source of magnesium, which helps relax nerves and relieve tension. Dark chocolate also promotes blood flow and fuels brain power.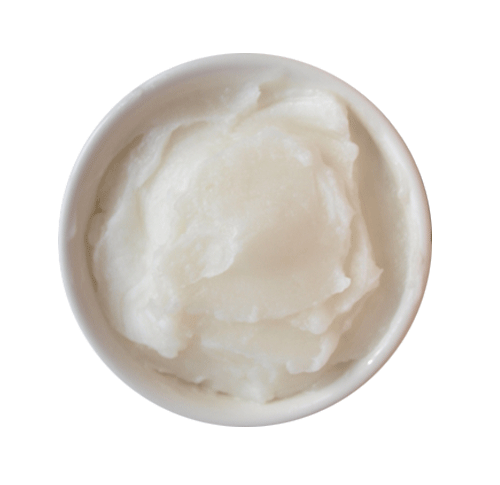 Helps give you beautiful hair and skin. Contains medium-chain triglycerides (MCTS) that are easily burned for fuel. Naturally antimicrobial and antibacterial.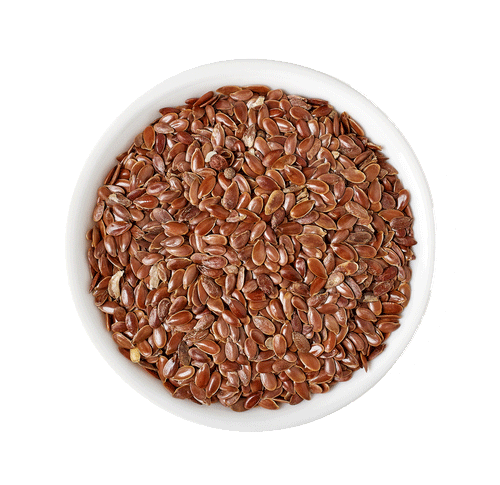 A source of Omega 3 Fatty Acids, which are great for brain power. An excellent low carbohydrate source of fibre, iron, calcium & magnesium.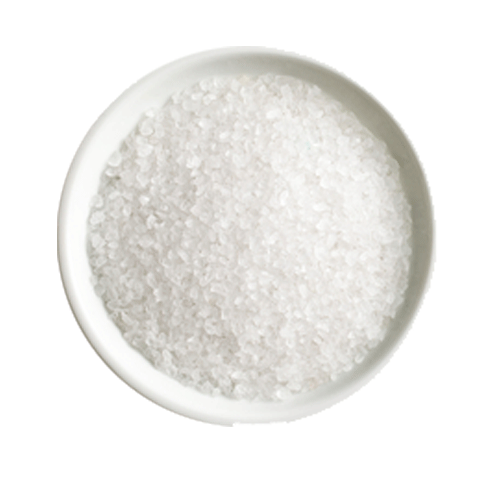 A powerful anti-inflammatory and a natural source of electrolytes. Helps maintain healthy blood pressure and blood sugar.