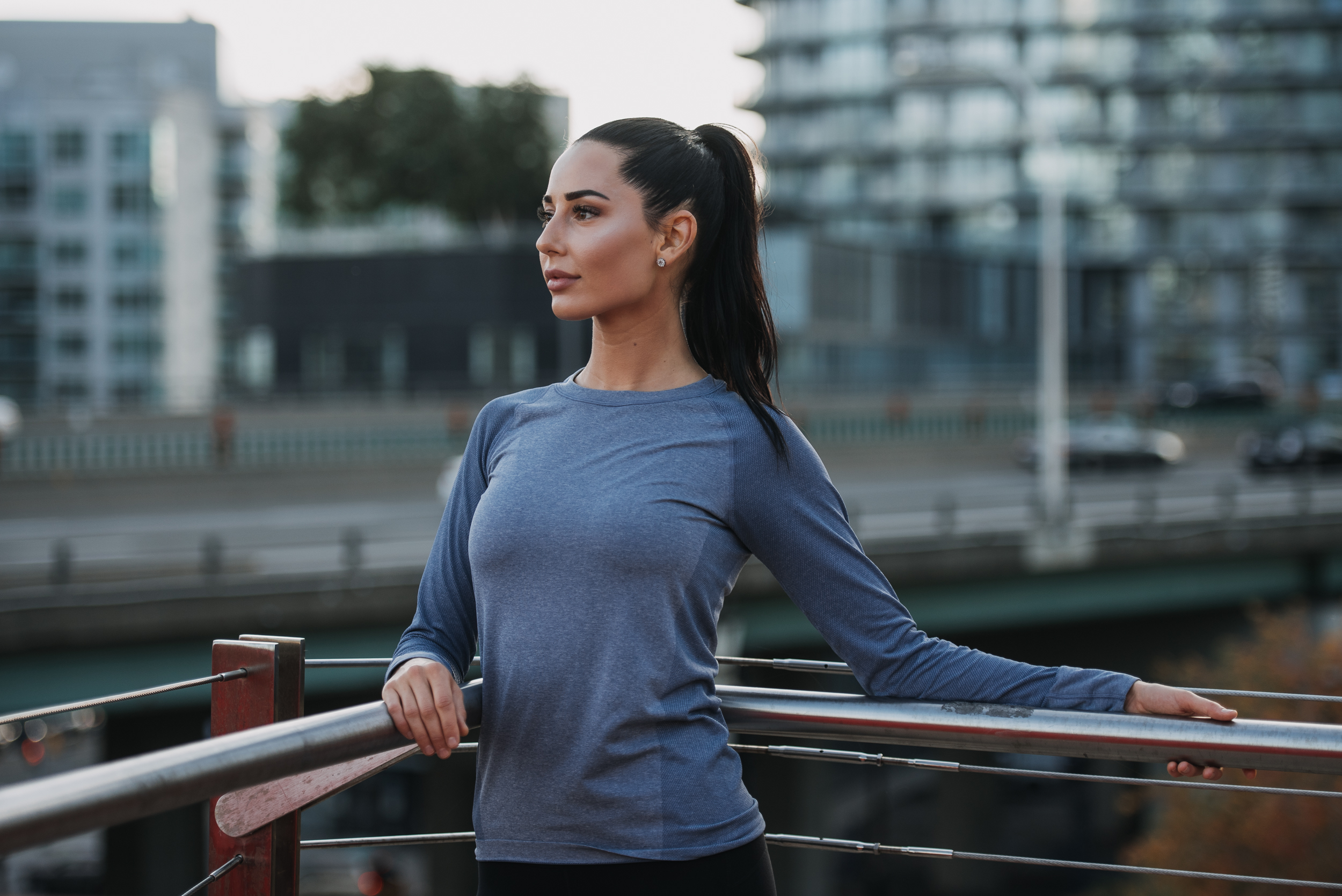 Recently, we had the pleasure of chatting with Jessica Morris, a Holistic Nutritionist and Personal Trainer who is leading by example in the health and wellness world! Jessica owns Jessica Morris Health where she specializes in natural nutrition, body composition and longevity. Keep reading for some inspiring and insightful thoughts on health, fitness and food (of course!!)
SH: We know that you specialize in a few different areas of health and wellness! What are they and what do you love about them?
JM: I specialize in a holistic approach to health and wellness. I look at my clients' nutrition, exercise, sleep, stress and overall wellness and offer both in-person and online training programs, supplement programs, meal plans and food intolerance testing. I love helping to improve people's lives from a natural/holistic perspective and I am fortunate to have the knowledge and tools to do so!
SH: 
What gets you out of bed every morning?
JM: My drive and ambition to help my clients feel and look their very best. I know that fuelling my body with the right foods, exercising daily, sleeping 8 hours a night makes me feel incredible—and when I am able to help others do the same it gives me a sense of great satisfaction.
SH: 
As a nutritionist, what do you think of Canada's new Food Guide?
JM:  I applaud the Canadian Food Guide for finally changing for the better. My biggest concern over the past 20 years was the overuse of dairy and processed wheat products. It's nice to see that with the new and improved guide they have reduced the amount of wheat with options like quinoa and wild rice, and recommend water as the drink of choice. The increase of plant-based foods and overall emphasis of plants also definitely made me jump for joy…especially plant-based protein sources like tofu, beans, and lentils. All-in-all, it may not be perfect but it is definitely a big improvement from the last 2 decades. I hope that in the near future, they continue to improve the guide and get some holistic nutritionists on board!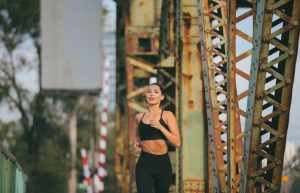 SH: What started you on your health and wellness journey?
JM: Being diagnosed at the age of 11 with Type 1 Diabetes is what started my health and wellness journey. I was assigned a dietician from the hospital who saw me weekly and gave me a detailed meal plan (from the Canadian Food Guide circa 2000), which ultimately made me sick, bloated and uncomfortable in my own skin. From that moment on, I made it my mission to take my health into my own hands and study/ self-test different foods and diets to not only control my diabetes but also make me feel and look vibrant.
After graduating from the University of Toronto and becoming a personal trainer and holistic nutritionist, I knew it was my mission to share my extensive knowledge surrounding food/nutrition with the world, and I am thrilled to say that is what I have been doing full-time, with my business Jessica Morris Health, for the last 5 years.
SH: 
What's the biggest challenge you see your clients face? How do you help them overcome this?
JM: While there is no single challenge, it's usually a combination of a few things, particularly: lack of sleep and improper nutrition. Many clients who come to see me are under-eating, sleeping 5 hours per night and are over-worked, over-stressed, resulting in low self-esteem, weight gain and frustration.

I help them to overcome this by addressing their issues with a personalized and detailed approach. We identify if the client has any food intolerances first, then, based the results, I design a personalized nutrition/supplement/workout program to support their needs and goals.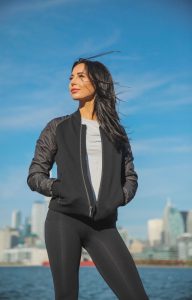 Mindset is a huge factor as well.  A lot of clients simply say they do not 'have the time' to eat right or exercise, so my job is to help them understand how to take ownership and plan properly to achieve their goals.

SH: 
What's your go-to workout jam?
JM: Hip-Hop! Dipset, Lil Wayne, Tory Lanez, Travis Scott, Drake, The Game, Meek Mill and The Weeknd…to name a few.
SH: 
If you could make a healthy version of any dessert, what would you choose?
JM: I love to combine my favourite foods (avocado and chocolate) and make a healthy mousse! I also really enjoy rice crispy squares made with brown rice and dairy-free marshmallows as a treat!
SH: Do you have any weird or special talents? What are they?
JM: Weighted chin-ups! Currently, I can do a chin-up with a 35lb plate attached to my back… I am aiming for 45lb chin-up this year! 
SH: If you lived at Hogwarts, what would your Patronus be? 
JM: Definitely my cat Eleiko. She sleeps, eats and plays all day—what a life!
SH: What are your WOWs (words of wisdom) for people who want to live healthier lives?
JM: To let people know that YOU are the only one who HAS the power to change YOUR LIFE for the better. Yes, you can hire someone to give you the best workout and nutrition program but YOU have to put the work in to get it done. The power is within YOU. Once YOU understand that, most of the excuses ONE would typically use are eliminated, and YOU take ownership — which leads to results.
Thank you Jessica for some amazing and inspiring insights!!  You can find Jessica on IG at @jessicamorrishealth and online at www.jessicamorrishealth.com. Looking for some more wellness- related empowerment? Check out our interview with body positivity influencer Sarah Nicole Landry here.